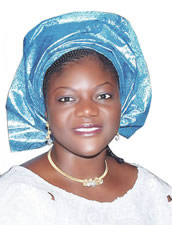 HER EXCELLENCY MRS. OLUKEMI MIMIKO – PATRON
Her Excellency, Mrs. Olukemi Mimiko was the first lady of Ondo state. She attended the prestigious University of Ife now Obafemi Awolowo University, where she obtained a B.A. (Ed) in French in 1987. She taught for a period and in 2000, she crossed to the Ondo state civil service as an Education Officer. Later, she joined the Civil Service Administrative cadre. A woman of many parts Mrs. Mimiko's entrepreneurial skills alongside her husband contributed to the success of the family farming enterprise the Iroko Farms famed for its vast fish stocks.
Known as a tireless goal-getter and an achiever, her sense of empathy and quest to positively impact people in the areas of health, education and total wellness motivated her to establish the MaternalPulse Foundation. The efforts of the Foundation is directed chiefly towards giving support to families with multiple births, medical assistance to indigent patients, particularly cancer patients, mentorship of the girl child, women empowerment and capacity building.
Two of Mrs. Mimiko's children are alumni of the school and she is firmly committed to our vision. Two attributes stand out clearly amidst the paragon of virtues – her sense of optimism and foresight.
---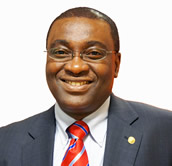 MR.  SEYI OBAKIN (OBE) Officer of the most excellent Order of the British Empire – PATRON
Seyi Obakin is Chief Executive of Centrepoint, and commissioner, UK Commission for Employment and Skills. For services to Youth Skills, Employment and Homelessness. Centrepoint is the leading charitable organisation in the United Kingdom (UK) working with homeless young people and young people at risk of homelessness. Along with its Patron, the Duke of Cambridge, Centrepoint which was established in 1969 is committed to ending youth homelessness in the United Kingdom. He is an alumnus of the University of Ibadan, graduating in 1981 top of his class in Economics, winning the Unilever prize for the best graduate in Economics that year. He became a chartered accountant in 1986 and is also an alumnus of the London Business School. He started his career as an accountant in 1983, acquiring commercial experience in professional accounting and banking, with various roles in firms such as PricewaterhouseCoopers – where he trained and qualified, Citibank, the Nigerian affiliate of BNP Paribas and McKinley Whittaker.
He joined Centrepoint in 2003 as its Finance Director, became its Chief Operating Officer in 2006, Acting Chief Executive in 2008 and Chief Executive in January 2009. As CEO of Centrepoint, he has continued to influence UK national policy in so far as it affects vulnerable young people, working with ministers and senior civil servants. In 2009, he asked His Royal Highness, The Duke of Cambridge, Prince William to spend a night on a London street to raise general awareness of the issue of homelessness in general and youth homelessness in particular. And so, on a cold December night, he slept rough near Blackfriars Bridge alongside the Prince, sparking a global debate about the effects of homelessness – job prospects, substance abuse, mental illness, future prospects, and so on.
He has a passionate concern for all disadvantaged young people, especially those that are homeless and under his leadership, Centrepoint has a leading position in all its spheres of influence and is at the forefront of innovative thinking in those spheres, winning a number of independent and prestigious awards. He is currently serving as a United Kingdom Commissioner for Employment and Skills. He is also Chairman of Bids Consulting, a privately owned UK-based management consulting company, Director of ServiceMaster (West London) Limited, Trustee of Foundation 66, an organisation offering holistic treatment and support to people with problematic alcohol and drug use and, Chairman of Tobi Adeyemi Foundation, a charity recently founded to ensure that disadvantaged young people get the education they deserve. Previously, he served as a Commissioner to the Family Commission that advised the UK Government on family matters and on the panel of UK National Inquiry into Lifelong Literacy. He has been formally recognised as one of the most influential black people in Great Britain and was instrumental in raising the funds that was the seed property purchased by the Lifeforte Organisation in the early 1990s
---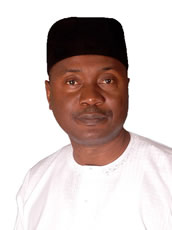 MR. THOMAS ETUH – MEMBER
Mr Etuh is the Chairman of the Board of Directors of Unity Bank Plc. He is also the Group Managing Director / Chief Executive Officer of TAK Continental and the key promoter/ pioneer Chief Executive Officer of Company. He holds a Post Graduate Management Diploma from Abubakar Tafawa Balewa University, Bauchi.
He has attended several local and international leadership and Management Courses in prestigious business schools such as the London Business School (LBS). He also attended the Chief Executive Programme (CEP) at Lagos Business School, and Advanced Management Programme both at the University of Navarra, Barcelona, Spain.
Thomas is currently a Director in Cape Cross Salt (PTY) of Namibia, and also served as Principal Partner of Thomasses and Associates Limited, Kaduna; Managing Director of Fitzom International Limited and Project Coordinator for Samson Corporation Limited (UK) under whom he helped develop four cotton ginneries in Northern Nigeria. He is an experienced entrepreneur and commodity trader and currently champions the Vision of the TAK Group as well as drives its Corporate Strategic Initiatives.
He is also a well known philanthropist who has contributed immensely to the Lifeforte vision and demonstrated his belief in Lifeforte as the school of choice.
---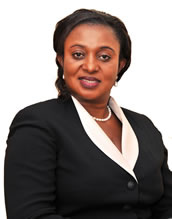 MRS. NELLA EYOANWAN ANDEM RABANA B.A. (Hons), LLB (Hons), MCIArb Senior Advocate of Nigeria – CHAIRPERSON
Mrs. Andem Rabana attended the University of Calabar in 1981 and obtained a B.A. (Hons) in English. She proceeded to the University of Lagos and was awarded a Bachelor's degree with honours in Law in 1985. She was admitted to the Nigerian Bar Association in 1986 and the Institute of Chartered Arbitrators (UK) in 2003.
Mrs. Andem Rabana held the office of Attorney General of Cross River state from 1999 to 2003. In 2002 she appeared before the ICJ in the matter: Cameroun V Nigeria (Equatorial Guinea Intervening) being the first female African to appear as Counsel/Advocate in the matter. In 2008, she was appointed Director General State Border Community Development Commission and in 2009 she became a Senior Advocate of Nigeria.
Between the years 2002 – 2011, she held the designation Member of several high-profile bodies and commissions such as the United Nations Cameroun/Nigeria Mixed Commission (where she led the Nigerian delegation of working group on Maritime Boundary of the Mixed Commission in the years 2005 – 2011), Committee on Review and Verification of Contracts awarded by Nigerian Ports Authority, Commonwealth Export Group on the Elaboration of a Comprehensive Model Law Against Corruption and the National Boundary Commission. She is also a council member of the International Bar Association (IBA), Energy, Environment, Natural Resources and Infrastructure Law Committee.  A respected and notable speaker, Mrs. Andem-Rabana has presented several papers at local and international seminars. She is also the Vice-Chairperson of the Nigerian Bar Association (NBA) Women's Forum. She is a mother of three alumni of the school.
---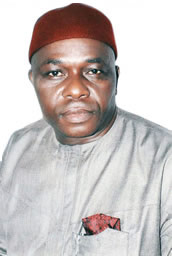 ENGR. NDUBUISI OKORIE (MNSE) – VICE CHAIRMAN
Ndubuisi Benjamin Okorie, a civil engineer of no mean repute graduated from the University of Nigeria, Nsukka about 26 years ago. He started his professional career with Landscope Consultants, a firm of Consulting Engineers in Ibadan in 1986. He became a Partner in the firm in 1994 and held the position for 5 years until his voluntary resignation in 1999 in order to concentrate on nurturing Albencon Nigeria Limited, a firm he founded in 1997.
In conjunction with his international partners, Engineer Okorie has directed the affairs of Albencon Nigeria Ltd., leading to it's enviable status as a reputable Civil Engineering Construction Firm. Albencon Nigeria Limited has in the last 12 years executed various projects both at the state and Federal levels and also for the World Bank.
He has been a recipient of several distinguished awards, notably an award by the Tribune Newspaper as one of the 50 Most Distinguished Engineers in Nigeria and he is a member of many Professional Bodies including, The Nigerian Society of Engineers, Council for the Regulation of Engineering Practice in Nigeria (COREN), Association of Consulting Engineers (ACEN) and International Federation of Consulting Engineers (FIDIC). Engineer Okorie unequivocally endorses Lifeforte as his chosen institution for modeling young minds and developing sound character in the next generation.
---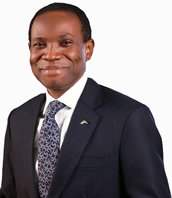 DOTUN ADENIYI – MEMBER
Dotun Adeniyi was an Executive Director and Chief Risk Officer at Skye Bank. He has over 25 years banking experience, spanning Corporate, Commercial and Retail Banking. Prior to his appointment as Chief Risk Officer in 2010, Dotun was Executive Director in charge of Retail banking, where he led several initiatives and played a pivotal role in the bank's retail strategy. Dotun also sits on the board of Skye Bank Ltd., Gambia, Express Discount House Ltd. and Crystalife Assurance Plc. He holds a B.Sc. and MBA degree and is an Alumnus of INSEAD, France and the London Business School.  He is a parent of an alumnus of the school and he remains active in his role as a parent.
---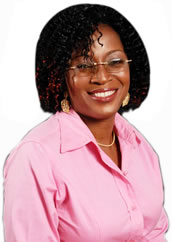 ARC MOBOLAJI ADENIYI, FNIA – MEMBER
A highly respected and seasoned architect, Mrs. Mobolaji Adeola Adeniyi attended the Ahmadu Bello University, Zaria. She graduated with B.Sc. Architecture in 1980 and proceeded immediately for her Masters'Programme in Architecture which she completed in 1982. She started her career as an Architect with Allied Architect, Ibadan and later worked briefly with Egboramy Company, a group of Israeli Architects.  She later joined the Polytechnic Ibadan as a Lecturer for ATS.  She started private practice first in partnership with some colleagues in AAA Consortium.  She later opted for her own practice in 1995 where she founded Mobolaji Adeniyi & Associates.
Arc. (Mrs.) Adeniyi has been a very active and vibrant part of the Nigeria Institute of Architects. Over the years, she has held several key posts in the different bodies of which she has been a member. She was the first female Chairman of the Oyo State Chapter of the Nigeria Institute of Architects (N. I. A.) and she is currently the National Treasurer of the Institute.  She is also a council member of Architects Registration Council of Nigeria.
The Company has several multi-million naira projects to their credit and their clientele includes an illustrious list of state governments, banks, revered institutions and highly-placed individuals.
Mrs. Adeniyi is the pioneer architect for Lifeforte Junior School and the Lifeforte High Sports Complex. She is currently a Consulting Architect for Lifeforte International High School, Bowen University and University College Hospital, Ibadan. Her children are alumni of the school.
The Advisory Council contact is:  advisorycouncil@lifeforte.com c/o Mrs Durotoluwa Sokoya  +2348073171348