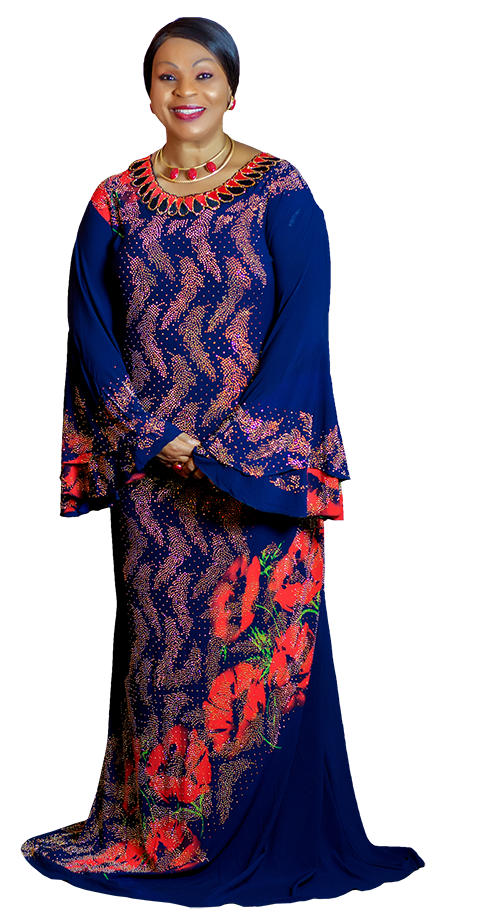 Sarah Olubi-Johnson (B.A., M.A., Ph.D.)
CEO Lifeforte Holdings.
LIFEFORTE INTERNATIONAL SCHOOL is a co-educational Private Christian Institution, consisting of the Preschool, Junior and High Schools for children between the ages of 3-18 years.
It was founded on the 5th of November 1990 by Pastor (Dr.) Olubi and Sarah Johnson to provide a balanced comprehensive educational curriculum for the full development of children (ages 3-18) intellectually, spiritually and socially. Lifeforte has a large number of students, Nigerian and foreign, who come from different social backgrounds (e.g. from Britain, North and South America, Canada and Australia).
With our established travel agency (Biscordint) travelling has been made easy as Lifeforte always makes arrangements for students travelling from different parts of the world to Nigeria and back at special Lifeforte parents' discount rates.
SCHOOL GUIDING STATEMENTS
OUR PURPOSE
To nurture minds from the cradle, train them through the precarious years of adolescence, to a place where they will know the difference between good and evil, and have the strength of character to choose good.
OUR VISION
To be an institution wholly dedicated to the continuing holistic development and wellbeing of our students through the provision of world-class global educational training directed towards the enrichment of the spiritual, mental, emotional, ethical, physical and social dimensions.
OUR MISSION STATEMENT
To equip our students with essential skills through a globally relevant educational experience that stimulates a love for excellence, a lifelong passion for learning, respect for diversity, a healthy lifestyle, ethical and moral uprightness, social and emotional intelligence, innovation, creativity, an appreciation of aesthetics, sense of dignity and self-worth, pride in national identity, sense of responsibility and global citizenship.
OUR BELIEF
The Lord is raising up a generation of children chosen and destined for greatness. We believe that every child has been innately endowed with the abilities needed to learn, excel and express themselves as unique individuals. As a Christian institution, we provide a safe, friendly, intellectually stimulating and orderly environment supported by the home and community which is needed for children to become healthy, responsible, excellent lifelong learners, tolerant, respectful and confident with an appreciation of the arts and aesthetics.
EDUCATIONAL PHILOSOPHY STATEMENT
We believe the Bible contains God's standard of truth for every sphere of human life and endeavour. Therefore, learning in every subject should conform to His principles and standards for humanity, so that we can truly know God and relate to others with knowledge, understanding and compassion.
OUR AIMS
As a Christian institution:
To train our students to grow up in the knowledge and character of our Lord Jesus Christ.
To give our students the benefit of a curriculum that is broad, balanced and intellectually stimulating to lay a foundation of knowledge in core learning areas, develop creative thinking and independent learning skills.
To continuously promote and adopt the use of technology as an inseparable learning tool giving our students access to learning opportunities beyond the classroom.
To help our students become lifelong learners by providing opportunities for diverse learning experiences and adopting a learner focussed approach that encourages the development of the whole person and individual potential.
To create an inclusive, safe, friendly, orderly and aesthetically pleasing environment where students can learn to live, share and thrive as part of the community in love, harmony, tolerance and mutual respect for one another thus preparing them for life as global citizens.
To instil in our students healthy self-confidence, purposeful determination, love of the truth, loyalty, sense of patriotism and responsibility to self, family, the community and the nation.
To cultivate enduring habits that promotes health and well-being.
OUR CORE VALUES
Character, Responsibility, Empathy, Advance, Truth and Excellence