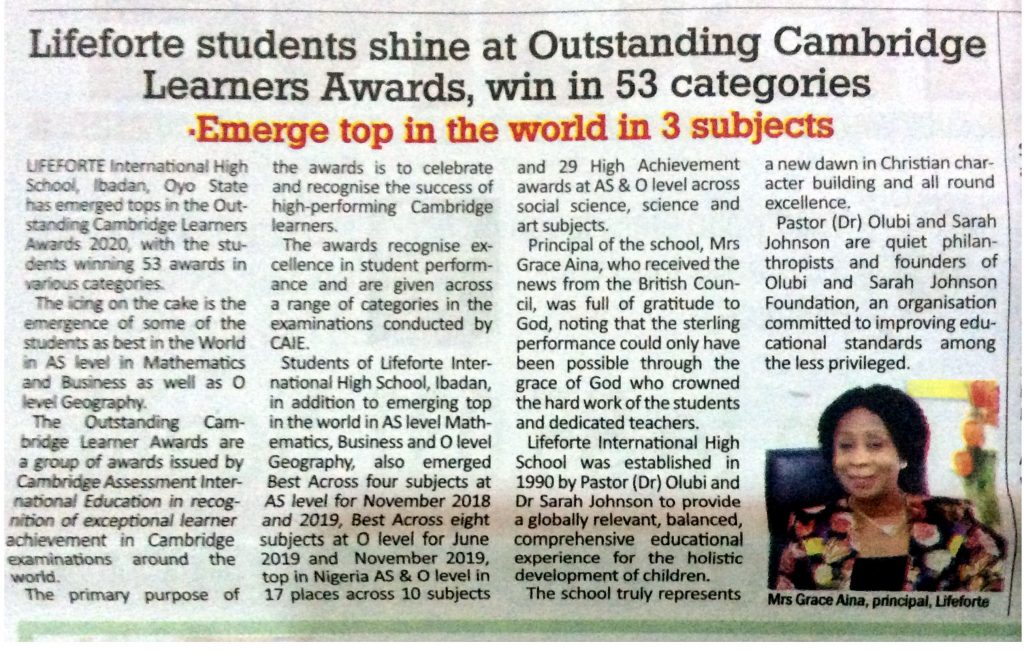 Lifeforte International High School, Ibadan, has emerged tops in the Outstanding Cambridge Learners Awards 2020, with the students winning 53 awards in various categories. 
The icing on the cake is the emergence of some of the students as best in the World in AS level in Mathematics and Business  as well as O level Geography. 
The Outstanding Cambridge Learner Awards are a group of awards issued by Cambridge Assessment International Education in recognition of exceptional learner achievements in Cambridge examinations around the world. 
Published in the Nigerian Tribune, Monday, 22 June, 2020.